Based on an article that first appeared at
Ready to Board Your Dog or Cat?
How Do I Choose a Boarding Facility For My Dog or Cat?
Where you choose to leave your dog or cat while you are out of town is an important decision. Your pet is family and you have to feel comfortable that your dog, cat, guinea pig, bearded dragon, macaw or rabbit will enjoy a unique, individualized and bespoke experience where they will be catered to in the way they deserve. But, how can you assure the care will be what you would provide for your own pet at home?
Think about the special and unique nature of your pet and ask the questions that would help you to feel comfortable:
Does your pet have medical needs/special medications to be administered? Can this be appropriately accommodated?
Is your pet elderly? Is there a special quiet wing?
If your pet requires a temperature element, such as a reptile, can this be accommodated?
Do exotic pets need to bring their housing?
Are cats housed separately from dogs? Are Certified Cat Friendly practices followed?
Are raw foods permitted? If so, how is the yard sanitized to prevent disease spread?
Does the facility require DHPP/L, Rabies, Bordetella and Influenza vaccinations for dogs?
Does the facility require Rabies, FVRCP vaccinations and FeLv/FIV testing for cats?
Are both cats and dogs tested for intestinal parasites to prevent parasite spread in shared spaces (yards and playrooms)?
Are enhancements or additional services available to personalize your pet's visit and create a specialized visit?
Are caregivers trained and what is their training?
Will you receive daily photos?
Where will pets receive medical care in an emergency?
Are owners to bring pet food or does the facility provide food?
Is there an onsite groomer and are spa services available prior to departure?
Is training available during your pet's stay?
What belongings are permitted?
What are arrival and departure hours?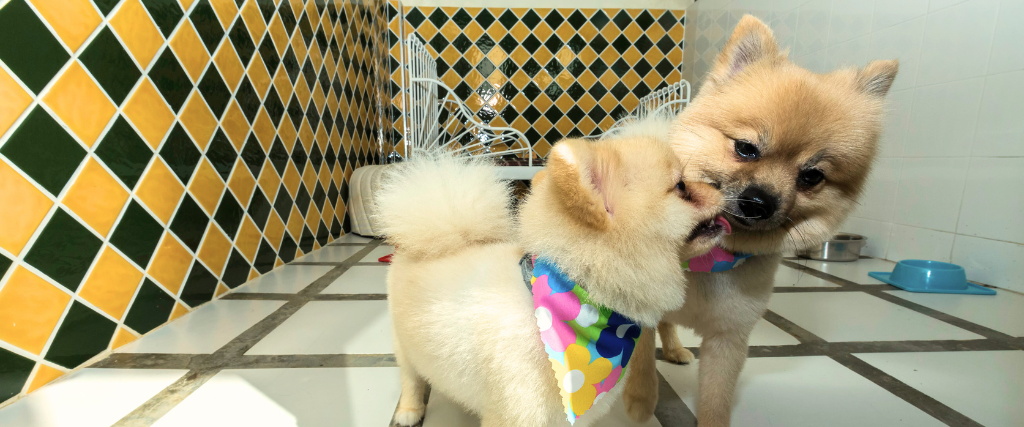 I have decided on a few options, but how do I choose?
Once you have narrowed your choices down, visit the facilities and tour them to obtain an overall feel for where your pet will be housed. This will help you to truly understand the culture of the company and the people who work where your pet will be enjoying their vacation. You should be welcomed and not viewed as a nuisance.
The facility should have areas that are clean, have quiet spaces, are organized and have distinct yards where pets are walked and given exercise opportunities. Bedding should be clean and well kept so that pets are able to be off the direct ground and maintain a soft, comfortable space. Water should be available in each enclosure.
Ask questions, be certain to describe your pet in detail, and assure you leave with a sense of peace prior to committing to reserve a space for your pet. It is a normal course of business for a boarding facility to obtain a 50% deposit for the reservation in order to block the space for your special pet and begin the work of obtaining vaccine history, veterinary records and creating their file to record your requests and enhancements for their stay. At that point, you can rest easy and go on your vacation knowing your pet is enjoying theirs as well!