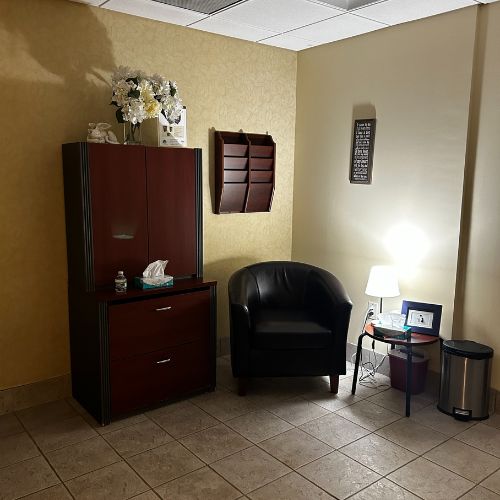 We are here to offer our support in honor of the recent loss of your animal companion. Know you are not alone in your grief. Our bereavement sessions offer a safe and non-judgemental place to share your feelings, memories and experiences. Learn how to cope through the grieving process while honoring the life of your very special friend.
Bereavement sessions are facilitated by Nancy Osgoodby, LCSW. Nancy has 30+ years of clinical practice experience in mental health and crisis intervention, as well as a tremendous love for animals. Having had many animal companions over the years, Nancy has dealt with the grieving process on a personal level and developed a special interest in helping others grieve the loss of their pets.
Group sessions are held online through Zoom on the 1st and 3rd Tuesdays of each month at 7 pm. (Please note, the July 3rd meeting is on a Monday). An invitation with the Zoom link will be sent through email after registration.
| Month | Days |
| --- | --- |
| September | 9/5 & 9/19 |
| October | 10/3 & 1017 |
| November | 11/7 & 11/21 |
| December | 12/5 & 12/19 |
Additional Resources
Susan Stone, MSW, LCSW
(201) 816 3121
susandowdstone.com
petlosshelp.org
[email protected]
Deborah Antinori, MA, RDT, NCC, NBCCH, Director
Davison Counseling Center
97 Lyons Place
Basking Ridge, NJ 07920
Phone: (908) 766-0110
Sari Fremont – Grief Counselor
Haworth, NJ
Phone: (908) 766-0110
Contemporary Counseling Center
9 south Main Street
Marlboro, NJ 07746
Phone: 732-577-1076
Center for Grief Support
Samaritan Hospice
5 Eves Dr., Ste. 300
Marlton, NJ 08053
Phone: 856-596-1600
Toll Free: 800-229-8183
Julie Corbin, MS, LPC, Ph.D. Candidate
Pet Loss Support Services of Morris County
Mendham, NJ 07945
Phone: 973-543-4147
Julie Corbin, Ph.D., LPC
55 Madison Avenue
Suite 400
Morristown, NJ 07960
Phone: 973-886-3294
Julia A. Harris, CGC
Parsippany Grief Counseling
3633 Hill Rd.
Parsippany, NJ 07054
Phone: 201-978-2417
JoAnn Jarolmen, PhD
352 Corona Place
Ridgewood, NJ 07450
Phone: 201-445-3321
Beth S. Kane, LCSW
1310 Hooper Avenue
Toms River, NJ 08753
Phone: 908-910-9353
Carolyn Carpenter, BA, MA
322 Richard Mine Road F-7
Wharton, NJ 07885
Phone: 973-829-1967
Pet Bereavement Center (212) 692-9288
Bide-A-Wee Foundation
410 East 38th Street
New York, NY 10016
Phone: 212-532-4986
Carole E. Fudin, PhD, LCSW, BCDCSW
145 E. 15th Street Suite 1F
New York, NY 10003
Phone: 212-473-0932
Caryn Goldberg, PhD, MS
10 East End Avenue #1K
New York, NY 10021
Phone: 212-535-9815
Institute for Behavior Therapy
The Pet Bereavement Center
104 E 40th Street – Suite 206
New York, NY 10016
Phone: 212-692-9288
Jennifer Breslow, LCAT, ATR-BC
1133 Broadway, Suite 1023
New York, NY 10010
Phone: 646-481-5228
Liz Margolies, CSW
9 Patchin Place
New York, NY 10011
Phone: 212-675-2633
ELizabeth J. Hoffman, MSEd, LCSW
18 East 16th Street Suite 503
New York, NY 10003
Phone: 212-352-8200
Naomi Taicher, CSW
498 West End Ave., Ste. 1D
New York, NY 10024
Phone: 212-787-1932
Victoria Wurman, CSW
337 Bleecker St.
New York, NY 10014
Phone: 212-929-8927
Helpful Links